Visitor (tourist) visa for the United Kingdom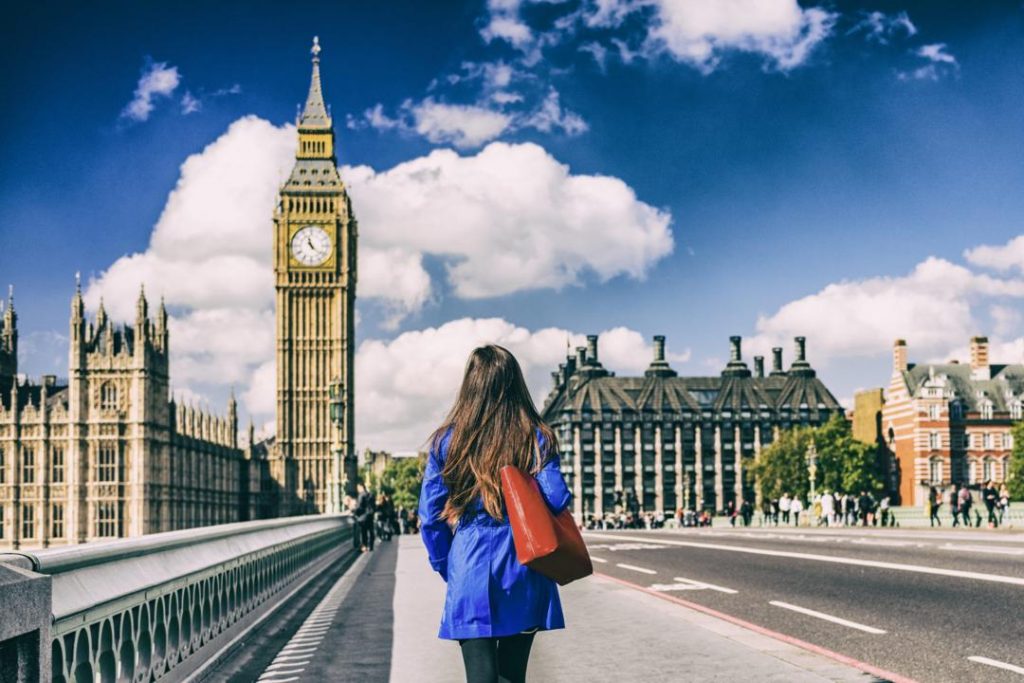 A UK tourist visa, also known as a standard visitor visa, is a UK short-stay visa that allows the holder to stay in theUK for a maximum of 6 months. For more information, you can also follow the UK visa article, but the embassy has the right to issue a visa for a shorter period. This visa is granted to people who wish to travel to the UK for the following purposes:
Tourism
Meet family members
Medical treatment
For professional reasons
Visitor (tourist) UKvisa is a standardreplacement for the following types of visas:
Family Visitor Visa
Public Visitor Visa
Child Visitor Visa
Business visitor visas, including visas for academics, doctors and dentists
Sports Visitor Visa
Fun Visitor Visas
Prospective Entrepreneur Visa (so as to have a positive impact in the future)
Private treatment visitor visa
Visa Approved Destination Status (ADS)
Do I have to use a UK tourist visa to travel to the UK?
Whether or not you need a tourist visa to travel to the UK depends on your nationality. If you are a citizen of one of the countries listed here, you need to obtain a tourist visa in the UK. To be eligible to apply for a tourist visa in the UK, you must reject any of the reasons why you are denied this visa.
How to apply for a UK tourist visa?
The UK tourist (tourist) visa application must be made from outside the UK. The earliest time to apply for this visa is 30 days before your planned trip to the UK.
To apply for a UK visit visa, you must follow the simple steps below:
Check if you are eligible for a tourist visa
Complete the online application form
Gather the required documents
Make an appointment
Attend an interview
Documents required for a UK tourist (tourist) visa
The documents required to apply for a UK tourist visa are as follows:
FormVAF1A, UK Tourist Visa Application. You must complete the form online.
Two photos according to British instructions. They must be taken within the last six months and be colored.
Have your valid passport with at least one blank page. It must be valid for three more months than the date you intend to leave the UK after your trip.
Proof of financial support for living expenses while in the UK. This may be your bank statements for the past six months or your payroll for the same period.
Detailed information about your accommodation in the UK. You must provide proof that you have a place to live in the UK and where you live. Please note that you do not have to pay the full cost of a hotel or accommodation in the UK just to obtain such proof before obtaining a visa. This could also be the case:
Identity and address information of the person who covers your travel expenses.
Identity and passport number information for each ethnic group living in the UK.
Itinerary details. This item should include your travel date for the return trip. Provide a travel plan that includes all the information about how and what you plan to do in the UK. Enter the date of the trip, the places you will visit, the meeting agenda, the booked tour, the festival agenda and so on.
Previous travel history. This case should cover the last 10 years. This can be evidenced by entry and exit visas and border stamps in current and old passports or by separate residency titles.
Details of the address where you live in the country. You have to show that you have lived there for a long time.
Biometric information. If you are applying for a visa that allows you to stay in the UK for more than 6 months, you must submit your biometric information. This includes providing fingerprints and digital photos taken at the appropriate application center.
Invitation letter from the host.
Payment of UK visa fee. You must submit a receipt confirming that you have paid the visa fee as required.
Authentic translations of any document that is not in English or Welsh.
Well-known English language certificate.
Your criminal history
If you are a student: Academic and professional certificates.
Names and births of your natural adoptive parents. This should also be supported by information about their annual income.
If you work in your own country:Get in touch with your existing employer.
Tuberculosis test results. Citizens of several countries must apply for a TB test to be eligible for a UK visa.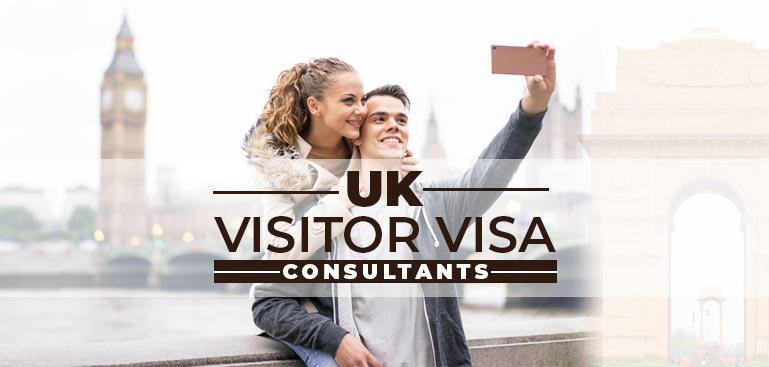 Additional documents that may be required depending on the type of visit you make
If you are an academic expecting to do an exchange or research project in the UK:
Official letter of the employer of the country of origin. This indicates that you have been allowed to leave your current job for an exchange or research project in the UK. Must indicate the date of such approved leave.
Official letter from the host institution or organization in the UK. This must indicate in writing that they have made the necessary arrangements for the specified exchange or research project.
If you expect to have private medical treatment in the UK:
Letter confirming your medical condition. Issued by a UK doctor or consultant, stating the name of your illness and the need for treatment in the UK. This should include costs, location and period of private treatment.
Proof of full payment of medical care.
Confirmation letter needs more care. (If you are applying for a visa extension). Issued by a doctor or consultant in the UK to confirm your need for further treatment. This must be accompanied by documents showing that you have the money needed to pay for such treatment.
If you are planning to become an entrepreneur in the UK in the future:
Letter of support from investment companies in the UK. The issuing firm must be regulated by the Financial Conduct Organization.
Letter in support of entrepreneurship financing competitions in the UK.
Letter of support from UK agencies.
If you expect to attend a professional training or evaluation:
Confirmation letter prepared for PLABor OSBtest. (If you expect to attend a PLAB / OSCE test session). This must be issued by a General Medical Council and the Nursing and Midwifery Council and confirm that the test has been performed.
Formal job offer as a doctor or dental observer. (If any) this should not be a lucrative job and you should not have worked in the same job position before.
What can you do with a UK Visitor Visa?
With a UK tourist visa, the holder should not use public health services and use only private items, should not use public funds, should not get married or should not enter into civil partnerships without announcing any of them and should not Receive a volunteer job.
Occupationally related activities for a standard visitor visa holder include:
Attend a conference, regular meeting, training, or related event or event.
As an artist to perform an artistic activity, entertainment or music.
As a university to conduct a research study;
Accompany university students who intend to enroll in a foreign study program.
Do your clinical work or job as an observer, doctor or dentist.
Perform testing by the Professional and Linguistic Assessment Board (PLAB), or Objective Structured Clinical Test (OSCE).
We suggest you also follow the UK transit visa article.
Upon request by mail, a UK visitor visa decision will be made within 8 weeks. However, if you use premium services, your decision will be made in one day.
If more documentation is needed, a longer period may be needed to make a decision.
Extended visa (tourist) UK
There are some exceptional circumstances in which you can extend your standard visitor visa. Normally, the total renewal period with a visa does not exceed 6 months, except for the following:
If you are receiving private medical treatment. You may receive an additional 6-month period for your visa so that you can receive the medical care you need. You must prove that you have paid for your medical care and that you can pay the additional costs and that you have not violated immigration and visa rules.
If you are a university person doing a research project. The extension and duration of the initial visa should not exceed 12 months.
If you are testing PLABfor the second time, you may be allowed to attend for another 6 months by extension.
If you want to perform a clinical task after passing the PLABexamination. The extension period does not exceed one and a half years.
How long can I stay in the UK on a visitor visa?
With a UK tourist visa you may be able to stay in the UK for the following periods:
Maximum 30 days. If you are a passenger under the ADS agreement.
Up to 6 months, if you are traveling for a family visit or tourism.
Up to 11 months if you are traveling for private medical treatment.
Up to 12 months if you are a university student doing a research project in the UK.
What is a UK Long-Term Visitor (Tourist) Standard?
This UK tourist (tourist) visa is valid for a period of 2, 5 to 10 years, issued to those who have to travel to the UK regularly for temporary visits.
To apply for a UK Standard Long-Term Visitor Visa, you must provide the following documents:
Evidence of regular temporary visits to the UK.
Proof of intention to leave the UK at the end of the visa period.
Confirmation that you do not change the reason for your need for this visa.