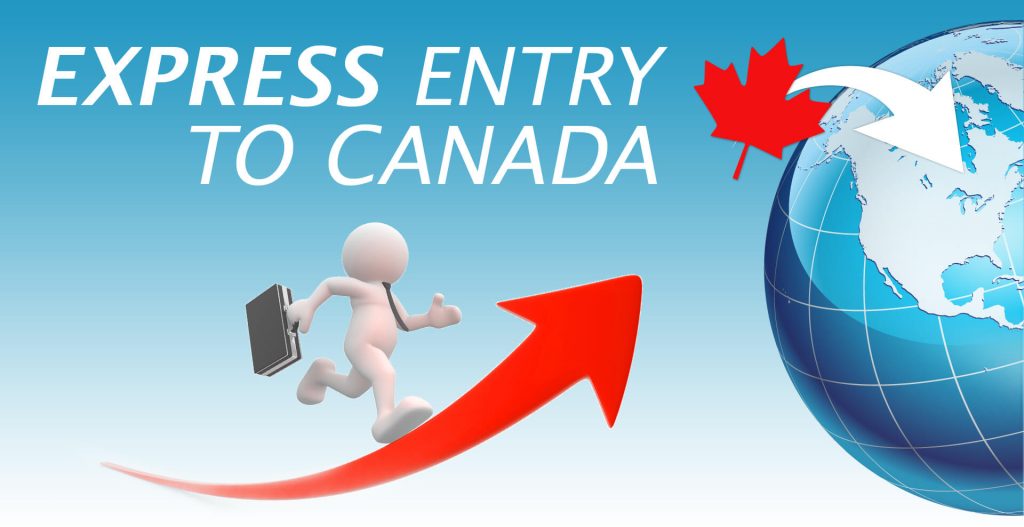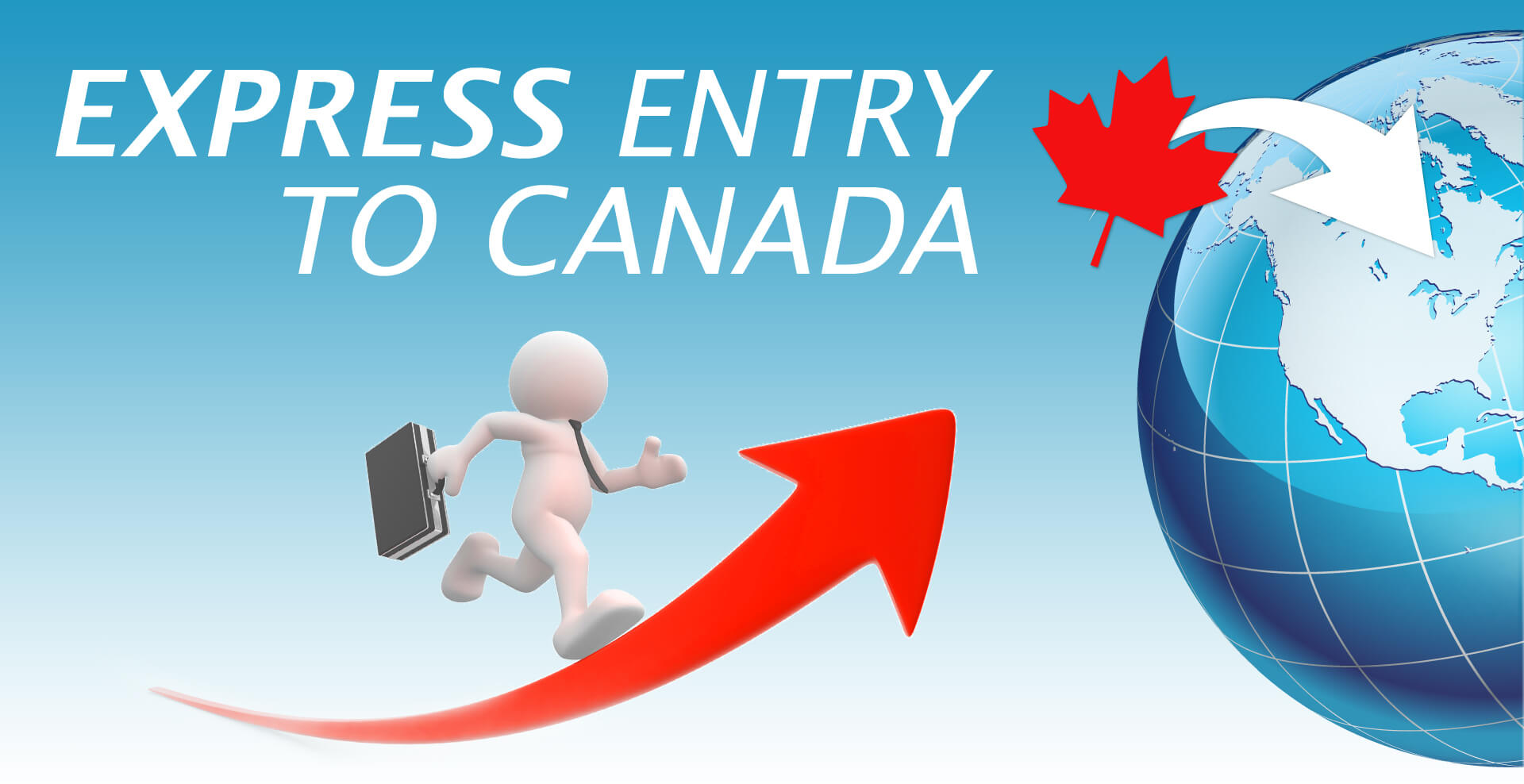 In January 2015, the Federal Government of Canada introduced the Express Entry System to manage applications forpermanent residency in Canada through economic (financial) programs. Express Entry system includes three different programs:
1- Federal Skilled Workforce Program (FSW)
2- Canadian Technical and Vocational Workforce Program (FST)
2- Canadian Technical and Vocational Workforce Program (FST)
Each of Canada's provinces and territories also has its own immigration programs called provincial selection programs. (PNPs) Some of the rules of these programs comply with the Express Entry System, meaning that a province can introduce a foreign national to the system to immigrate to Canada.
TheExpress Entry Systemis a competency-based immigration system, which means that having the minimum requirements is not a guarantee of immigration to Canada. Instead, all eligible applicants are ranked one after the other based on a number of criteria, and only the best applicants are invited to apply for permanent residency.
The province of Quebec maintains a high level of independence and authority over its immigration programs and policies, so Quebec immigration programs are unique and offer solutions and routes that can not be found in other provinces. . For more information, do not miss the Immigration Programs of Quebec. In general, those wishing to apply for permanent residence in Quebec must first apply for and receive a Certificate of Selection du Québec CSQ. Only the applicant has this certificate if he / she submits his / her formal application for permanent residence to the federal immigration authorities. Quebec offers two economic migration programs for those interested in migrating to the province:
1- Quebec expert force program
2- Quebec work experience program
Provincial Selection Programs (PNPs):
Canada has 10 provinces and 3 territories, with the exception of Quebec. All of these provinces and territories have their own immigration programs, known as provincial selection programs (PNPs), in which individual economic conditions and demographic needs Each province is considered separately. We suggest the article Follow the provincial candidate programs
Immigrating to Canada by Atlantic Migration Method (Atlantic Migration Trial Program)
In 2017, Canada's Atlantic provinces designed and launched a new immigration program to stimulate economic growth in the region.
The Atlantic Immigration Program is a unique program that allows authorized employers in the Atlantic to hire foreign nationals without the need to prepare a Canadian Labor Market Impact Assessment (LMIA) form. For more information Article Follow the Atlantic Experimental Program.
Designated employers provide the necessary assistance and support to eligible citizens in the field of permanent residence and long-term residence applications when necessary. Canada's Atlantic provinces include New Brunswick, Newfoundland and Ellaborad, Nova Scotia, and Prince Edward Island.
This program is considered a pilot program, which means that this program is the first of its kind and is subject to change. The program aims to accept up to 2,000 new immigrants each year, with quotas set to rise to 4,000 by 2020.
Business Immigration Programs:
To develop jobs in Canada, the Government of Canada provides valuable opportunities for potentially talented immigrants who have the skills needed to grow their business inCanada. There are unique immigration programs that allow you to get there as quickly as possible permanent residency Canada Promise entrepreneurs who want to bring their job management skills to Canada, financial investors who want to support Canadian investments, and self-employed people who can use their special skills to work in Canada. Gives. Learn more about Canada's business immigration programs below.
To be eligible for investment immigration programs in Canada, individuals must have net worth of millions of dollars and be willing to invest a substantial budget in the Canadian economy.
Entrepreneurship programs:
Canada offers entrepreneurial immigration options to foreign nationals with significant experience in the field and evidence of entrepreneurial success. A wide variety of programs are available for people with job management experience as well as those who have experience starting new businesses.
Self-employment programs for business owners:
Self-employment programs give a number of self-employed people the opportunity to immigrate to Canada as permanent residents. Self-employed individuals will be required to provide documentary evidence of self-employment as well as their willingness to maintain their business upon arrival in Canada.
Kinship immigration programs:
The Government of Canada recognizes that family separation is a challenging process, and Canada has designed and implemented several immigration programs to bring family members together. Under Canadian Immigration Goals for Family Reunification, Canadian citizens and permanent residents are eligible to support their spouse, emotional partner, children and other dependents, parents and grandparents.
Immigration through marriage:
Under current immigration programs, most Canadians or permanent residents are eligible to support their spouse to immigrate to Canada. For a Spouse Married, a person can support their spouse to obtain permanent residence in Canada until the marriage is legally recognized in Canada and in the country where the marriage took place. For an emotional partner, one can also support one's partner to obtain permanent residence in Canada, as long as the couple follows the rules of this Canadian lifestyle, and there are definitely exceptions to these rules.
Children and relatives visa:
The Canadian Immigration System has enabled most parents to support their dependent children and other legal dependents in obtaining permanent residency in Canada. To do so, the parent must be a Canadian citizen or permanent resident, and the sponsored person must meet the requirements of the Canadian government regarding dependency. The Immigration, Refugees and Citizenship Organization of Canada defines a dependent child as a child under the age of 22 who does not have a spouse or partner. Be recognized as dependent.
Sponsorship of parents or grandparents:
It is possible for Canadian citizens and permanent residents to sponsor their parents or grandparents to join them in Canada. To be eligible, the sponsor must meet certain financial requirements that prove that he or she can provide financial support to his or her parents or grandparents if necessary. The program uses a lottery system to select sponsors with an annual quota of 10,000 people.
Humanitarian and Refugee Options:
For humanitarian and compassionate reasons, Canada has an international reputation as a leader in accepting new refugees and other immigrants. A significant portion of Canada's annual immigration target is dedicated to accepting refugees.
The Canadian Express Entry system provides a two-step process for applicants interested in immigrating to Canada.
In the first step, a candidate prepares his / herexpress entry profile and sends it to the candidates' archive. If a candidate has a competitive score in the Comprehensive Rating System (CRS), their details will be selected in the Express Entry Lottery and they will receive an Invitation to Apply (ITA) for permanent residence in Canada. Receiving an ITA means that the candidate has entered the second stage of the process.
Second, after receiving the ITA, the candidate is given 60 days to prepare and submit a formal application for permanent residency in Canada. The application is submitted electronically through the Canadian Immigration, Asylum and Citizenship Online (IRCC) website. Applicants are required to scan and submit electronic copies of all documents. For this reason, it is formally referred to as the Electronic Permanent Residence Application in Canada (eAPR).
The IRCC states that 80% of eAPRs are processed within 6 months or sooner after submission. If an application is approved, the applicant and all family members will be granted a travel visa, which will allow them to travel to a Canadian border crossing (POE) to obtain official proof of permanent residence!
Necessary documents for Express Entry
In the Express Entry system, an electronic application for permanent residency in Canada (eAPR) is a detailed application. Based on these documents, a Canadian immigration officer will decide whether to grant permanent residency to the applicant. For this reason, it is very important to provide all the requested information and documents in a clear and concise manner. If the applicant is unable to provide any of the requested documents within the requested time frame, he / she must provide a written letter explaining why they are not eligible.
eapar has two main parts:
Personal history
Documentation
The applicant must first provide a complete and accurate personal history for himself or herself and all accompanying family members. The applicant must then provide evidence of personal history claims. Entering incorrect or misleading information or documentation is a serious crime. Failure to do so may result in charges of providing incorrect information and a five-year ban from entering Canada.
The following is a list of the most commonly requested documents for eAPR. Note that these documents are not sent in hard copy. They must be scanned and uploaded electronically to the IRCC web portal. The documentation may vary depending on the specifications of each file.
Identification and travel documents for Express Entry
Applicants must provide valid passports for themselves and their accompanying family members. Identity cards may also be required for dependent children. If the applicant has earned a residency permit for relatives in Canada, they must also have identification documents for these relatives.
Certificates of study for Express Entry
Depending on the candidate's profile, the principal applicant and his or her spouse or regular partner will usually have to provide documentation of the highest level of education they have claimed in their application. Applicants are required to provide transcripts, diplomas and a valid Certificate of Educational Assessment (ECA) for each of the claimed qualifications. Please note that the ECA report is only required for qualifications that have received CRS scores.
Language skills required for Express Entry
Applicants must provide the results of a formal language test for any language claimed by them or their spouse / regular partner. There are two officially accepted English language tests:
Canadian English Language Index Program (CELPIP)
International English Language Testing System (IELTS) Language Skills – General Education
There is only one official language test accepted for French:
French Evaluation Test (TEF)
Proof of work experience for Express Entry
The principal applicant and his or her spouse or customary partner are required to provide documentation to support the work experience claimed in their application. Applicants must submit a valid reference letter containing all data requested by the IRCC that supports each employment period. Learn more about reference letter writing tips with Trajons Advice.
Immigration Note: Any employment over 10 years does not require documents.
Certificate of no criminal record for Express Entry
All adults included in the application must present a valid police certificate from any country where they have been present for more than 6 months of their life. This includes countries you have traveled to for vacation or leisure. Failure to provide even a single police certificate alone may result in your request being returned. If the applicant has a criminal record, his or her application may be denied due to non-criminal admission.
Medical test for Express Entry
The principal applicant, normal spouse or partner, and all dependent children must undergo a medical examination performed by an IRCC-certified physician. If any family member has a medical condition that poses a risk to public health or causes oversupply in Canadian health or social services, their application will likely be rejected due to medical non-acceptance.
Note: If an application is approved, all travel visa applicants will be allowed to travel to Canada to select public relations documents. This travel visa is usually valid for one year from the date of the medical examination.
Proof of financial support required for Express Entry
Applicants invited to apply through the Federal Skilled Workforce (FSW) and Federal Skills Jobs (FST) programs must demonstrate that they have sufficient budget support to settle their accounts in Canada. Refer to the financial capital required for housing to determine how much will be required and what supporting documents will be accepted. Please note that applicants from the Canadian Experience Group (CEC) as well as individuals with a valid job offer from a Canadian employer are exempt from this requirement.
Marital status for Express Entry
The applicant must provide evidence of their current and past cohabitation. For example, we can mention the marriage certificate, proof of customary status, divorce certificate, etc.
Job offer and certification certificate for Express Entry
If the applicant claims to have the privilege of a valid job offer, they must provide documents proving the legitimacy of the offer. This also applies to applicants who have applied through federal skill jobs and claim this privilege along with a certificate of competency.
Government processing costs for Express Entry
Applicants must provide all government processing costs when submitting the eAPR.
Authentic translations for Express Entry
Documents submitted in a language other than English or French must be accompanied by a valid English or French translation.
Invite to request: What is the next program?
After submitting the eAPR, your documents will be processed. According to the IRCC, about 80% of eAPRs are processed within 6 months of submission. If an officer has a question or needs more information, he or she will always have the right to request additional evidence. Check your account regularly to see if a message or update has been issued to you. If approved, the applicant and all family members will be issued a travel visa that will allow them to travel to one of Canada's entry points (POEs) where they can obtain official permanent residency documents!
After receiving permanent residency in Canada, individuals must be trained in public relations law to be eligible to renew their permanent residency card or apply for Canadian citizenship.
Frequently Asked Questions about Express Entry