IT Specialists We can send you to Canada
September 25, 2018 – Canada uses innovative immigration policies, including Express Entry and the Global Talent Program, to make up for the lack of IT professionals to thrive in its growing technology industry.
The biggest reason for IT professionals to immigrate to Canada
Canada is one of the most immigrant-friendly countries in the world, with the entire system built to facilitate integration. Newcomers have access to government-funded integration programs to help them get off to a great start in their new lives. Canadian society welcomes all new immigrants, regardless of their background.
IT professionals are in high demand in Canada, which means that there will be very good job opportunities and salaries for eligible candidates. IT careers are widely available, and the federal government has specifically targeted IT professionals by launching a global talent program.
The Canadian education system has some of the top colleges and universities in the world that offer competitive scholarships to international volunteers. Applicants who want better opportunities for their children or want to improve their education will have access to some of the world's most prestigious institutions. A system established with a public budget also provides high-level to high-level education.
Canada has a publicly funded global health care system that gives its permanent residents and citizens peace of mind. Each province manages its own health care system and provides access to the entire population.
Canadian society is safe. It is a stable and democratic political system.
Some key IT jobs such as software developers, IT project managers, computer programmers and computer engineers are in high demand in Canada.
IT professionals in some of these important positions can go to Canada in two ways:
Through a direct application for permanent residence;
Apply to Canada as a temporary resident with a work permit, before transferring to permanent residence.
By applying directly for permanent residence
Skilled workers who apply directly for permanent residence are mainly entered through Express Entry.
Express Entry Canada manages the entry of skilled labor through major federal economic programs and some provincial-specific programs.
Federal Economic Immigration Programs
Federal Skilled Workforce Program
Federal Skills Jobs Program
Experienced Canadian band
Candidates wishing to come to Canada through one of these programs must first register a profile in the Express Entry Archive.
This profile earns points in the comprehensive ranking system, inviting the highest rated profiles to apply for the set lottery.
This lottery usually takes place every two weeks.
There are several ways candidates can increase their score while in the Express Entry archive, including preparing a qualified job offer in Canada, depending on the skill level, worth 200 or 50 Points noted.
Qualified IT professionals are in high demand in Canada, which means that the Express Entry system will move towards their acceptance.
What are the top tech jobs in Canada?
computer engineer
computer programmer
Software Engineer
Software developer
IT Project Manager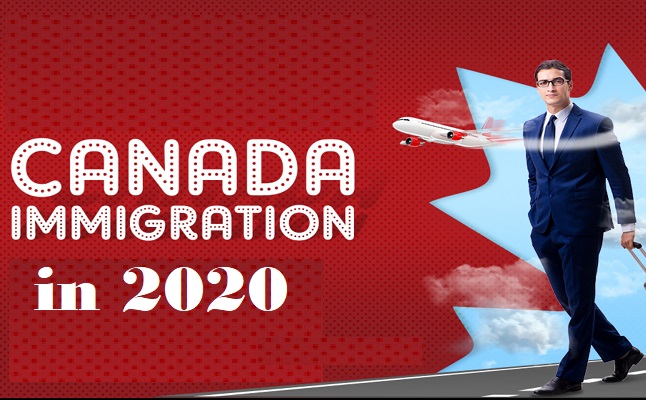 Apply to Canada as a temporary resident with a work permit, before transferring to permanent residence
IT professionals are increasingly coming to Canada with temporary work permits before permanent residency.
The federal government launched the Global Talent Program in June 2017 to specifically target technology careers.
Candidates with a job offer will be eligible for a GTS, a labor market impact assessment, a work permit and a Canadian visa within two weeks if they qualify.
This gives tech startups in Canada a significant advantage when competing for the best overseas hires.
Candidates can apply for permanent residency through the Express Entry system when candidates are in Canada and work through the GTS – which is operated under a temporary foreign labor program.
How can we help IT professionals go to Canada?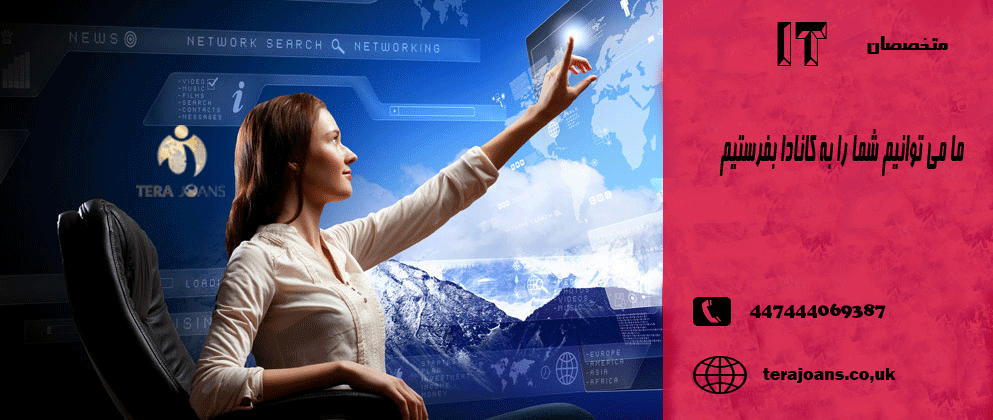 At terajoans.co.uk we provide our international clients with all the assistance they need in the field of immigration and employment. With years of experience, we provide extensive legal advice to our clients.
We will enable you to raise your profile, including your CRS score, in the Express Entry Archive.
We help this by providing extensive customer contact to 500 Canadian employers, including a live face-to-face tutorial on how to harness the power of LinkedIn, and how to modify digital and online profiles to maximize quality. .
In short, we teach you how to find a job abroad in Canada.
For those who need language training, we offer a free 10-day IELTS 7 trial – an online preparation course with unlimited access to interactive lessons and practice tests in all 4 areas for IELTS Academic and General Education Provide.
How can we help employers looking to hire an IT professional?
If you are an employer looking to attract foreign talent from abroad, terajoans.co.uk can help.
From technologists in British Columbia, Ontario and Quebec, port truck drivers and doctors in Nova Scotia, we are able and willing to assist you in your quest to find the right staff for your career growth.
Interested employers: Contact us for more information.
Interested volunteers: Check out our eligibility in Canada by doing our free online assessment. We will provide your evaluation within 1-2 working days.