Reasons for rejecting a UK tourist visa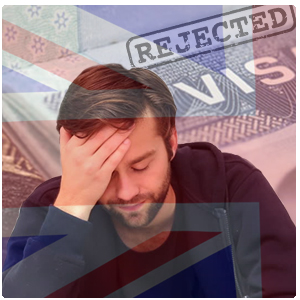 My UK tourist visa was denied. Was it my bad luck? Or did I do something wrong?
This is a common question that is often asked of us, which is why we decided to make you more familiar with the UK tourist visa rulesin this article and explain the reasons for the UK tourist visa rejection.
The UK tourist visa is one of the most difficult visas because the applicant must prove to the Swedish Migration Board that they have dependencies such as economic, social, educational or family in their home country. He returns to his country.
Any proof that you are dependent on your country can help your position in obtaining a UK tourist visa.
The job status of the applicant and his / her source of income must be clear
The UK tourist visaapplicant or their sponsor must print a 6-month printout of their bank account and pay slip attached to the visa application documents. The bank account must indicate the income and source of the deposit money.
Many people think that the better their financial situation, the better their chances of getting a visa. Trajons's immigration lawyers may have noticed that many people with similar conditions have not been able to get a visa, and we have seen people with only a pension and so on. Medium-sized companies managed to get a visa.
It all depends on the knowledge, experience and expertise that the lawyers and experts based in Trajons UK will be ready to serve and support you from moment to moment until you reach the territory of England and even after that.