Obtaining UK residency through marriage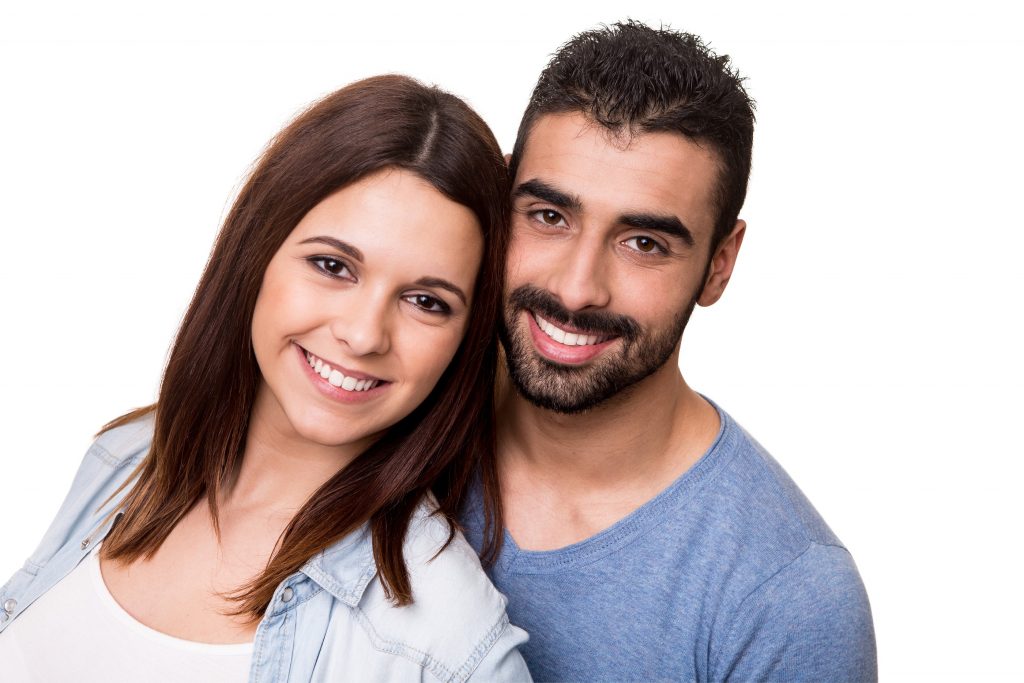 Obtaining UK residency through marriage [ratemypost]
Citizens and residents of the UK who are married and living outside the UK can bring their spouse to the UK with a UK residence visa through marriage, which is part of the family visa.
Obtaining UK residency through marriagewhich is named in the UK itself Also known as a marriage visa, it is a UK family visa and if you wish to enter and stay in the UK to live with your partner (spouse / fiancé) for a longer period than You will need this visa for 6 months.
Obtaining British citizenship through marriage
To obtain UK citizenship through marriage, theUK resident and the applicant intend to join in the UK, both of whom must meet the criteria set by the UK Immigration Authority. The main condition for obtaining UK citizenship through marriage is that both the UK resident and the applicant are over 18 years old as UK law does not allow marriages under 18 years of age.
Other criteria for eligibility for UK citizenship through marriage are as follows:
The person you want to join must be a UK citizen.
Your marriage or civil partner must be recognized in the UK.
Your relationship must have lasted at least two years at the time of your application (this is arranged to prevent formal marriage to stay in the UK, which is not recognized by UK law).
If you are engaged, you must prove that you will be married within 6 months and prove your marriage in the UK.
If you are a proposed civil partner, you must prove that you will enter into a civil partnership within 6 months.
Your UK partner must meet the financial requirements.
The applicant must meet the requirements for English.
Legitimacy of the relationship to obtain UK residency through marriage
To be eligible for a UK marriage visa, your relationship must be recognized by the UK authorities. This will be the first part of your application for UK citizenship through marriage.
Important Note: You must provide relevant documentation when submitting Be very careful in yourmarriage or relationship because if the embassy or consulate to which you have submitted your application is suspicious Formal marriage for your stay in the UK to take advantage of this visa is automatically requested Your visa will be denied
Marriage registration in the UK
| | |
| --- | --- |
| Conditions | clarification |
| Registered marriages | The applicant and the UK resident must provide a marriage certificate issued by the government or official governments of other countries as evidence of a registered marriage. |
| Civil partnership | Civil partnership is a relationship between a gay couple. Although not recognized as a marriage, spouses have the same civil rights as married couples. |
| Traditional marriages | Unregistered traditional marriages are not legal, so such relationships must be registered in the home. |
| Proposed candidate or civil partner | If you are applying for this visa as a nominee or proposed civil partner, you must prove that your previous marriage (s) or civil partnership (s), if any, is over. You must also prove that you intend to marry your partner within 6 months of arriving in the UK. |
Checklist for UK citizenship through marriage
This visa requires documentsthat you must send when meeting with their consular officer. The following are for you:
UK Marriage Visa Application Form. You must submit a VAF4A form for your spouse visa.
Valid passport with at least one blank page to enter the visa.
Your previous passports
Two color photographs with passport size that meet the requirements set by
Be England.
Proof of English required
Proof of financial cases

Prove the relationship with your photos of two people next to each other and so on
Your name is Cal
your date of birth
Details of previous immigration programs, if any
Certificate of criminal record
Your national insurance number, if any
Date of birth and nationality of your parents, if you are applying from outside the UK

Proof of accommodation. You must provide proof of where you live in the UK.
Biometric information. This includes providing fingerprints and digital photos taken at appropriate centers.
Proof of payment of spouse visa fee
You must submit a receipt confirming that you have paid the visa fee as required.
What are the financial requirements for a UK marriage visa?
If you bring your spouse to the UK, you must prove that you both have at least 18 18,600 a year in joint income
This is the most important part of your application that many applicants have not been able to pass, which is why their visas have been denied. The UK does not want to allow people who are unable to support themselves financially to enter their country, so they want them to be able to earn a minimum amount of income.
What does it mean to prove financial existence?
You can count on the following sources of financial income to achieve the minimum required to obtain a UK spouse visa:
Your salary if you earn money in the UK.
Cash savings over 000 16,000.
pension.
Non-working income, ie rental property or dividends.
Documents required to prove the financial viability of the UK marriage visa
To prove your income, you must provide documents, such as:
Banknotes of your partner who currently resides in the UK.
6-month payment list
A letter from an employer containing the title of the job, the period you worked there, your current salary and payroll.
If you bring your children
If you plan to bring your non-UK or EEA children to the UK with your partner, you must:
Earn an extra 00 3,800 for your first child.
Earn an extra 00 2,400 for each child you have after your first child. For more information on UK visas, we suggest that you first readthe UK Visa Prerequisites article.
Language required for a UK marriage visa
One of the most important requirements for a UK spouse visa is knowledge of English. When you submit your visa application, you must provide proof of your English language proficiency.
You can prove your knowledge of English with the following:
Submit a degree or university certificate taught or researched in English, recognized by NARIC UK as equivalent to a UKbachelor's degree or higher.
Pass the certified English language test and pass it with at least one CEFR with A1 level in conversation and listening.
Who must submit an English language certificate?
Exemption from the need to provide proof of English language proficiency is granted to residents of the following countries:
Antigua and Barbuda
Australia
Bahamas
Barbados
blouse
Canada
Dominica
Grenada
Guyana
Jamaica
New Zealand
St. Kitts and Nevis
Saint Lucia
St. Vincent and the Grenadines
Trinidad and Tobago
United States of America
Applicants belonging to one of the following categories are also exempt from submitting this document:
Children.
Applicants over 65 years.
Applicants coming to the UK for care by a relative.
Applicants who have a physical or medical condition that prevents them from meeting these prerequisites.
Applying for UK residency through marriage
If you are applying from outside the UK, you must apply online. To apply for a UK spouse visa, you must complete the VAF4A form.
For more information on other UK editions, we suggest you also read the UK Visa article.
British citizens, permanent residents or asylum seekers can bring their spouse or children to the UK.
In summary, the three main conditions of a marriage visa are the annual salary of the sponsor or the same English spouse 18 600 / در 18, otherwise by having cash worth / 62/500 in a bank account for 6 months.
Proving economic conditions is different for people with disabilities who receive government assistance.
A person applying for residency through marriage must have a language certificate with a minimum score of A1. An A2 certificate is required to renew a visa after 2 and a half years.
You also need to prove that your marriage is a very real relationship. The duration of this visa is initially 2 and a half years. Then, after the conditions are re-examined, this visa will be extended for another 2 and a half years. The holder of this visa is allowed to work and study in the UK during this period and after the end 5 years If he still meets the above conditions, he can apply for permanent residence in the UK through marriage and after obtaining permanent residence, apply for a UK passport.
The cost of a UK spouse visa depends on how you apply. If you have applied for a UK spouse visa outside the UK to join your partner, you will have to pay 4 1,464. On the other hand, if you are applying for a spouse visa from within the UK online or by post, it will cost you 3 993, and if you apply from within the UK and in person with the premium service, it will cost you 83 1,583.
If you are applying outside the UK you will have to pay 1, 1,464, if you apply online from within the UK or by post you will have to pay 83 1,583, and if you have applied in person in the UK with premium services you will have to pay 4 1,464 more.
How long does a UK marriage visa take?
To apply for a UK marriage visa, if you apply online or by UK mail, it will take a maximum of 12 weeks and a minimum of 8 weeks to receive your answer, respectively. On the other hand, if you submit your application in person in the UK, you will receive your response within one day.
However, the process for processing a UK marriage visa and processing your application may take longer if:
You do not meet the required amount of income.
You can not prove your English.
Need to participate in the interview.
Have a criminal record.
You have not provided all the required documents.
Duration of obtaining a British marriage visa
Experts with experience in Trajons immigration services are ready to help our dear compatriots.
By reviewing the documents and conditions of the applicant
Provide a checklist of documents
Complete the visa application form online
Appointment of the embassy