Canadian International Student Program
Canada International Student Program: If you want to immigrate to Canada permanently, entering as an international student is the first step to achieving that goal.
From choosing a school to applying for a study permit, the Trajons team is on hand to help you do just that.
International Student Program
At the Trajons Immigration Counseling Center, There is a unique Canadian International Student Program that will support you through each step of the process of becoming an international student in Canada and give you tips on how to turn a Canadian study program into a permanent resident of Canada. .
With so many programs and opportunities to study in Canada, finding the best one for you can be a bit confusing. Trajons, with a dedicated education consultant, get acquainted with your needs, goals and dreams in Canada and we will surely find the best one for you!
How does the Canadian International Student Program work?
The Canada International Student Program is divided into four phases to make sure the process is clear, so you can monitor your program based on progress in the process:
Step1: Choose an application
The academic advisor will work with you only to find the best university program that fits your interests and career goals. We take into account the time, cost, location and schedule of the period when deciding on the programs we recommend.
Step 2: Apply for school
Once you and your counselor have decided on the best level of education and training program, we will assist you in preparing and submitting your application to the school. You must have a letter of acceptance from a Designated Learning Institution in Canada (DLI) before applying for a study permit.
Step 3: Apply for a study permit
In the Canada International Student Program, you are ready to apply for a study permit to immigrate to Canada with an acceptance letter. If you want to apply for a school in Quebec, you must also obtain a valid Quebec Certificate (CAQ) before applying for a study permit. Your academic advisor will assist you in preparing and submitting your immigration application. If you are married, your spouse may also be eligible to apply for a freelance work permit!
Did you know?
A document that allows international students to study in Canada is called a study permit instead of a student visa.
A visa is a document that allows you to enter Canada, while a "permit" allows you to participate in certain activities, such as work or study!
Step 4: Find your immigration options
With a degree in Canada, you will be a good candidate for permanent residency. Immigration programs in Canada are constantly changing, so it is impossible to predict which option will be best for you. After completing your degree program, the Trajons team will advise you on all the options available to pursue permanent residency.
The Transgender Canada International Student Program provides ongoing support throughout the student application process. With this app, you can take advantage of our immigration knowledge, but more than that, you will have a lasting relationship with the Trajons Immigration Institute. Those interested in becoming an international student in Canada should start A free online evaluation is invited. A Trajons expert will review the evaluation and work with you on the results and make the best decision.
Benefits of studying in Canada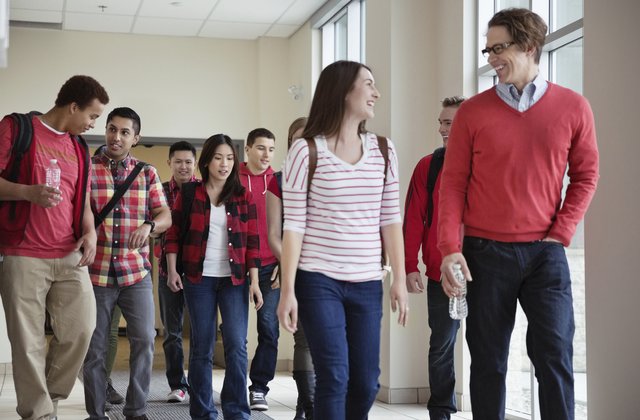 Numerous benefits forthe Canada International Student Program From academic programs designed to integrate students and improve their experience, to immigration programs designed to facilitate permanent residency immigration programs, Canada has a reputation for discussing international students. Is. As Canada's international student population grows, schools and governments are taking steps to improve students' experiences and make it easier for international students to continue living and working in Canada.
Universities, colleges and other schools offer a range of programs to help integrate international students into academic communities, including helping English as a second language program. Many schools also offer competitive scholarships to international students who can showcase their talent. Most Canadian international students are automatically allowed to work part-time during their study program in Canada.
Canada also offers a postgraduate work permit, which allows most international students to stay and work in Canada after graduation. In addition to programs to help students enroll in schools and universities, Canadian Immigration Organizations, both federally and provincially, offer immigration programs to help international student alumni. To transfer their application to permanent residence in Canada.
Canada's reputation as a world-class destination for international students continues to grow and shows no signs of slowing down in the future. Foreigners looking for a new environment to study or a new life in a prosperous country should definitely study in Canada
Frequently Asked Questions about International Student Programs