Province of Manitoba, Canada
Manitoba is one of the western grassland provinces of Canada, which is based on many generations of rich agricultural products. Manitoba is home to Winnipeg, which borders Ontario to the east and Saskatchewan to the west.
The Manitoba Provincial Nominee Program (MPNP) is a Provincial Nominee Program (PNP) that is a set of immigration programs that enable foreign nationals to become permanent residents of Canada. The PNP is strategically designed to attract migrants to areas of the province that benefit: Skilled labor, labor force in labor-intensive sectors, recent graduates, and agricultural entrepreneurs.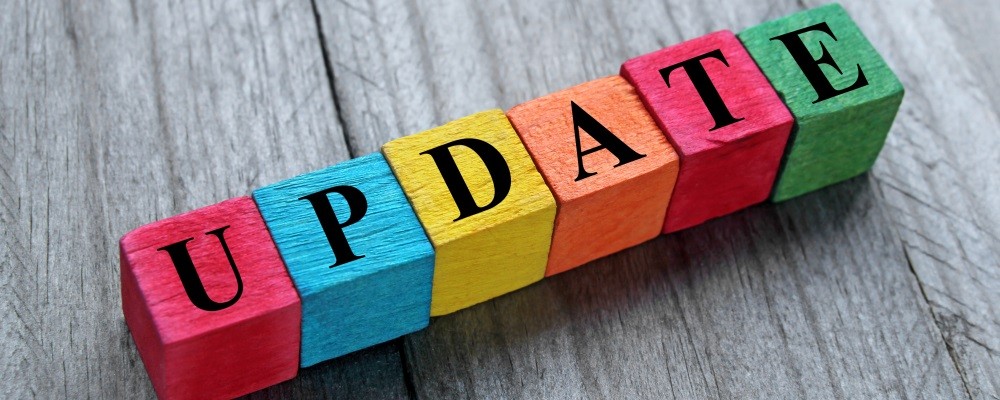 During 2018 and 2019, Manitoba has been making extensive changes to its PNP. All details and planning of changes are placed in the MPNP Reconstruction section of our website. All programs will have changes as some apps close and new streams open.
The province has several immigration programs that fall into the following four categories:
Manitoba Skilled Workforce (SWM)
Skilled Workforce Abroad (SWO)
International Education Program (IES)
Business Investor Program (BIS)
Please note that the province has undergone significant changes during 2018. See the MPNP Reconstruction Details section below for more information.
Manitoba Provincial Candidate Program - Reconstruction
During 2018 and 2019, Manitoba will make significant changes to its PNP flows. These changes are called MPNP Renewal. Note that different changes will take effect at different times, so people who want to request MPNP must pay attention to the different program criteria.
The MPNP restructuring will affect all four categories of migration for the province. Each of these four categories has separate programs that a foreign national may apply for a provincial candidate. The province is introducing a list of jobs required by the MPNP, which will be used to assess the eligibility of candidates for the Manitoba skilled labor force.
See the timeline below for more information on what changes will take place and when.
MPNP Reconstruction Schedule
See the timeline for more information on the planning changes for 2018 and 2019. Please note that the MPNP reserves the right to change the predicted dates without any prior notice.
| | |
| --- | --- |
| Changes | date |
| Job Listings Required in Priority of Expression of Interest (EOI) Used for Overseas Skilled Workforce Program Requests | Establish |
| "PNP-B" was replaced by a new commercial investor program. | Establish |
| New Skilled Workforce Program Abroad – Manitoba Express Entry Way with established standards | Establish |
| New Skilled Workforce Program Abroad – Express Entry with EOI | Establish |
| Business Investor Renewal Program (BIS) with established criteria | Establish |
| New International Education Program (IES) with established standards | Establish |
| Technical changes in the MPNP online application system | Ongoing |
| Skilled workforce renewal program abroad with established standards | 2019 * |
| Manito Skilled Workforce Renewal Program with established standards | 2019 * |
* Effective dates depend on MPNP online system updates and can be changed.
Skilled workforce in Manitoba
Manitoba Skilled Workforce includes three immigration programs designed to target workers who have already gained work experience or employment offers in Manitoba. Applicants must be currently working and living in Manitoba at the time of their application, or in certain cases, they may be invited to work abroad after attending an MPNP recruitment session.
Skilled workforce in Manitoba program
Manitoba Experimental Way – Coming Soon
The way of direct employment by employers – coming soon
Skilled workforce abroad
Skilled Workforce Abroad includes three immigration programs designed to target skilled workforce that is able to join the Manitoba workforce and easily adapt to life in the province. All the programs of this group prioritize the workforce that has experience in participating in the requested professions.
Manitoba Overseas Skilled Workforce Program
Manitoba Inter Express Way
Manitoba Human Capital Way – Coming Soon
International Education Program
The International Education Program (IES) targets recent graduates of designated post-high school institutions in Manitoba. Candidates for this group must have some work experience or job management experience in the province, or have completed it after graduation or during their study program as part of an internship or work collaboration. There are three routes in this program:
Manitoba job path
Manitoba Graduate Internship Path
Manitoba Student Entrepreneurship Path
Business Investor Program
The Manitoba Business Investor Program (BIS) is a collection of two immigration programs designed for people with job management experience who want to start a new business in Manitoba. The entrepreneurship program is for general entrepreneurs who have job offers in various sectors, while the agricultural investor program is specifically for entrepreneurs working in the agricultural sector.
Manitoba Entrepreneur Path
Manitoba Agricultural Investor Route
Jobs in demand in Manitoba
Several MPNP programs are preferred by candidates who have work experience in one of the requested jobs in the province listed below. This is a mandatory requirement for all of these programs, but in certain cases gives the candidate an advantage over others to be selected. Please note that those who speak French are exempt from having the job experience required to qualify for MPNP.
| | | | |
| --- | --- | --- | --- |
| NOC code | Job Title | skill level | Minimum CLB required for language |
| 0111 | Financial managers * | 0 | 7 |
| 0112 | Human resource managers | 0 | 5 |
| 0114 | Managers of other administrative services | 0 | 5 |
| 0121 | Managers of insurance, real estate and financial brokerages | 0 | 5 |
| 0122 | Managers of banking, credit and other investments | 0 | 5 |
| 0124 | Managers of advertising, marketing and public relations | 0 | 5 |
| 1111 | Financial Officers and Accountants * | A | 7 |
| 1112 | Financial and investment analysts | A | 5 |
| 1114 | Financial and investment analysts | A | 5 |
| 1121 | Human resource specialists | A | 5 |
| 1122 | Occupations related to business management consulting | A | 5 |
| 1123 | Specialists in jobs related to advertising, marketing and public relations | A | 5 |
| 1212 | Supervisors, financial and insurance clerks | B | 5 |
| 1215 | Supervisors, supply chain, follow-up and tailoring jobs | B | 5 |
| 1221 | Administrative agents | B | 5 |
| 1223 | Human resources and recruiters | B | 5 |
| 1224 | Property managers | B | 5 |
| 1241 | Administrative assistants | B | 5 |
| 1242 | Administrative Legal Assistants | B | 5 |
| 1251 | Court reporters, medical copyists and related occupations | B | 5 |
| 1311 | Accounting technicians and accountants | B | 5 |
| 0211 | Engineering managers | 0 | 5 |
| 0212 | Architecture and Science Managers | 0 | 5 |
| 0213 | Managers of computer and information systems | 0 | 5 |
| 2121 | Biologists and related scientists | A | 5 |
| 2123 | Agricultural representatives, consultants and specialists * | A | 7 |
| 2131 | Civil Engineers * | A | 7 |
| 2132 | Mechanical Engineers * | A | 7 |
| 2133 | Electrical and Electronics Engineers * | A | 7 |
| 2141 | Industrial and Construction Engineers * | A | 7 |
| 2147 | Industrial and Construction Engineers * | A | 7 |
| 2151 | Architects * | A | 7 |
| 2154 | Earth Surveyors * | A | 7 |
| 2161 | Mathematicians, statisticians and statisticians | A | 5 |
| 2171 | Information systems analysts and consultants | A | 5 |
| 2172 | Database analysts and data custodians | A | 5 |
| 2173 | Software Engineers and Designers * | A | 7 |
| 2174 | Computer programmers and interactive media developers | A | 5 |
| 2175 | Web designers and developers | A | 5 |
| 2211 | Chemical technicians and technologists | B | 5 |
| 2212 | Geological and Mineral Technicians and Technologists * | B | 7 |
| 2221 | Biological technicians and technologists * | B | 7 |
| 2222 | Inspectors of agricultural products and fish | B | 5 |
| 2231 | Civil Engineering Technicians and Technologists * | B | 7 |
| 2232 | Mechanical Engineering Technicians and Technologists * | B | 7 |
| 2233 | Industrial and Construction Engineering Technicians and Technologists * | B | 7 |
| 2234 | Construction estimator | B | 5 |
| 2241 | Electrical and Electronics Engineering Technicians and Technologists * | B | 7 |
| 2242 | Electronic service technicians (home and commercial equipment) * | B | 7 |
| 2244 | Aircraft tools, electrical and aeronautical mechanics, technicians and inspectors * | B | 7 |
| 2253 | Producer of technicians and technologists * | B | 7 |
| 2271 | Pilots, flight engineers and flight instructors | B | 5 |
| 2281 | Computer network technicians * | B | 7 |
| 2282 | User support technicians | B | 5 |
| 0311 | Health care managers | A | 7 |
| 3131 | Pharmacists * | A | 7 |
| 3132 | Nutritionists and dieticians * | A | 7 |
| 3141 | Hearing specialists and speech pathologists * | A | 7 |
| 3142 | Physiotherapist * | A | 7 |
| 3143 | Occupational Therapists * | A | 7 |
| 3211 | Medical Laboratory Technologists * | B | 7 |
| 3212 | Medical laboratory technicians and pathology assistants | B | 5 |
| 3213 | Animal health technologists and veterinary technicians | B | 5 |
| 3214 | Respirators, clinical perfusion specialists and cardiopulmonary technologists * | B | 7 |
| 3215 | Medical Radiotherapy Technologists * | B | 5 |
| 3219 | Other medical technologists and technicians (except dental health) | B | 5 |
| 3222 | Oral health of dentists * | B | 7 |
| 3236 | Massage therapy | B | 5 |
| 0423 | Social, social and correctional service managers | 0 | 5 |
| 4112 | Quebec Lawyers and Notaries * | A | 7 |
| 4151 | Psychologists * | A | 7 |
| 4152 | Social workers * | A | 7 |
| 4153 | Family, marriage and other related counselors | A | 5 |
| 4161 | Researchers, consultants and officials of natural and applied science programs | A | 5 |
| 4163 | Business development agents and researchers and marketing consultants | A | 5 |
| 4164 | Researchers, consultants and social policy planning agents | A | 5 |
| 4165 | Researchers, consultants and health policy planning agents | A | 5 |
| 4166 | Researchers, consultants and policy planning agents | A | 5 |
| 4167 | Researchers, consultants and agents for recreational, sports and fitness planning | A | 5 |
| 4168 | Unique planning agents for the government | A | 5 |
| 4211 | Job opportunities as an assistant lawyer and related cases | B | 5 |
| 4212 | Social and labor services workforce | B | 5 |
| 4214 | Childhood educators and assistants * | B | 7 |
| 4215 | Coaches for the disabled | B | 5 |
| 0513 | Leisure, sports and bodybuilding programs and service managers | 0 | 5 |
| 5131 | Producers, directors, dancers and related careers | A | 5 |
| 5225 | Audio and video recording technicians | B | 5 |
| 5241 | Graphic designers and illustrators | B | 5 |
| 5242 | Interior designers and interior decorators | B | 5 |
| 5243 | Theater, fashion, exhibitions and other creative designers | B | 5 |
| 5254 | Program managers and leisure, sports and bodybuilding coaches | B | 5 |
| 0601 | Company sales managers | 0 | 5 |
| 0621 | Retail and wholesale business executives | 0 | 5 |
| 0651 | Customer and personal service managers, n.e.c. | 0 | 5 |
| 6221 | Technical Sales Specialists – Wholesale Trade | B | 5 |
| 6222 | Retail and wholesale buyers | B | 5 |
| 6232 | Real estate agents and sellers | B | 5 |
| 6235 | Financial sales representatives | B | 5 |
| 6311 | Food service supervisors | B | 5 |
| 6322 | Chefs | B | 5 |
| 6332 | Bakers | B | 5 |
| 0711 | Construction managers | 0 | 5 |
| 0712 | Building and home renovation managers | 0 | 5 |
| 0714 | Equipment Operations and Maintenance Managers | 0 | 5 |
| 0731 | Managers in shipping | 0 | 5 |
| 7231 | Machinery and machining inspectors and tools | B | 5 |
| 7232 | Tool makers | B | 5 |
| 7233 | Metal Sheet Workforce | B | 5 |
| 7237 | Welders and machine operators | B | 5 |
| 7241 | Electrician (except industrial system and power plant) ** | B | 6 |
| 7242 | Industrial Electrician ** | B | 6 |
| 7244 | Power lines and cable workers | B | 5 |
| 7245 | Line and communication cable workers * | B | 7 |
| 7246 | Communication installation and repair workers * | B | 7 |
| 7251 | Plumbers | B | 5 |
| 7271 | Carpenters | B | 5 |
| 7282 | Concrete finishers | B | 5 |
| 7284 | Plasterers, drywall installers and finishers and lathers | B | 5 |
| 7294 | Painters and decorators (except interior decorators) | B | 5 |
| 7295 | Floor installers | B | 5 |
| 7311 | Mechanics of construction and industrial mills | B | 5 |
| 7312 | Heavy equipment mechanics | B | 5 |
| 7313 | Heating, refrigeration and air conditioning mechanics ** | B | 6 |
| 7315 | Aircraft mechanics and aircraft inspectors | B | 5 |
| 7316 | Car fittings | B | 5 |
| 7321 | Car service technicians, truck and bus mechanics, and mechanical repairmen | B | 5 |
| 7322 | Engine body repairmen | B | 5 |
| 7361 | Railway and yard locomotive engineers | B | 5 |
| 7362 | Railway ticket holders and brakes / women | B | 5 |
| 7371 | Crane operators ** | B | 6 |
| 0821 | Agricultural Managers | 0 | 5 |
| 0911 | Production managers | 0 | 5 |
| 0912 | Water and electricity managers | 0 | 5 |
| 9241 | Electrical engineers and power system operators | B | 5 |