The purpose of the immigration plan to Canada
Immigrating to Canada will increase as more economic programs enter.
Between 2020 and 2022, Canada welcomes more than one million new permanent residents, the highest annual increase in Canadian immigration in modern history.
The ambitious goals were officially unveiled by Immigrants, Refugees and Citizens of Canada (IRCC) on March 12 through the release of the Targeted Immigration to Canada Program for 2020-2022.
In total, Canada plans to accept about 1,053,000 new permanent residents over a three-year period; 1,140,000 will be accepted if the Liberal government achieves its goals from above.
The target for 2020 is 341,000, followed by another 351,000 for permanent residence in 2021 and another 361,000 in 2022.
Of these, the majority (approximately 58%) are accepted as economic immigrants, and a wide range of programs are at the federal and provincial levels. The most famous of these are the federal economic programs that are managed under the Express Entry system. That is, the federally experienced working class, the Canadian Labor Class and the Federal Transaction Class.
However, acceptance of recent entrants does not constitute the majority of economic acceptance in Canada.Nominees for provincial programs, Quebec experienced workers' programs, and newer initiatives such as the Atlantic Migration Pilot and the Rural and North Pilot will jointly be responsible for accepting permanent residency from new entrants.
Because provinces and regions play a more important role in understanding local labor market challenges, people who want to settle in Canada need to be up to date on PNP and regional programs. Canadian provinces continue to welcome applications across the broad and growing range of PNP streams, some of which are inbound and some of which are outside the federal system. You can check and follow your PNP options in transferring 2 live Canadian PNP trackers.
Canada also welcomes approximately 273,000 spouses, partners, dependent children, parents and grandparents of Canadian citizens and permanent residents over a three-year period. Finally, Canada will continue to provide safe havens for those in need, with a maximum of 154,600 refugees, as well as for humanitarian and other reasons.
All of these figures represent an increase in the multi-year immigration program to Canada, which was released by the end of 2018.
Canada's 2020-2020 Immigration Level figures do not include the hundreds of thousands of temporary foreign workers and international students expected to be relocated to Canada each year.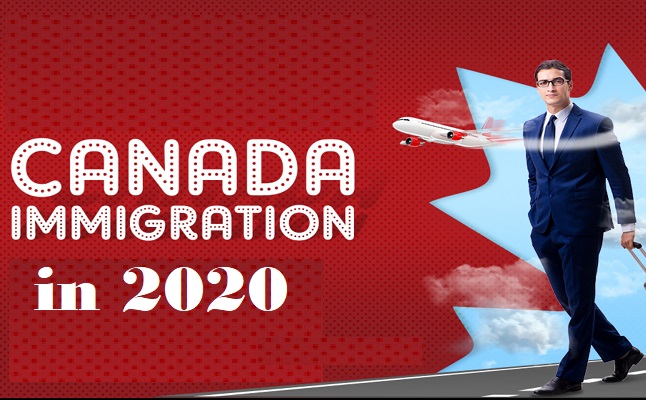 The program "directly meets the needs of the labor market"
Immigration Minister Marco Mendicino spoke to reporters shortly after launching his immigration program to Canada.
Minister Mendicino explained: "Our program will benefit Canadians because immigration promotes economic growth, helps us in a variety of ways, fosters innovation, and helps employers across the country with the talent they need to succeed and thrive." "They have access." "By increasing the space for provincial nomination programs, a permanent Atlantic immigration program, and food and rural and northern immigration pilots, targeted programs directly address labor market needs across Canada."
For more information on Canada Immigration Level Program 2020-2022, please visit this page.